Lebanese TV Channels Exclude Women from Programs and Marginalize Their Issues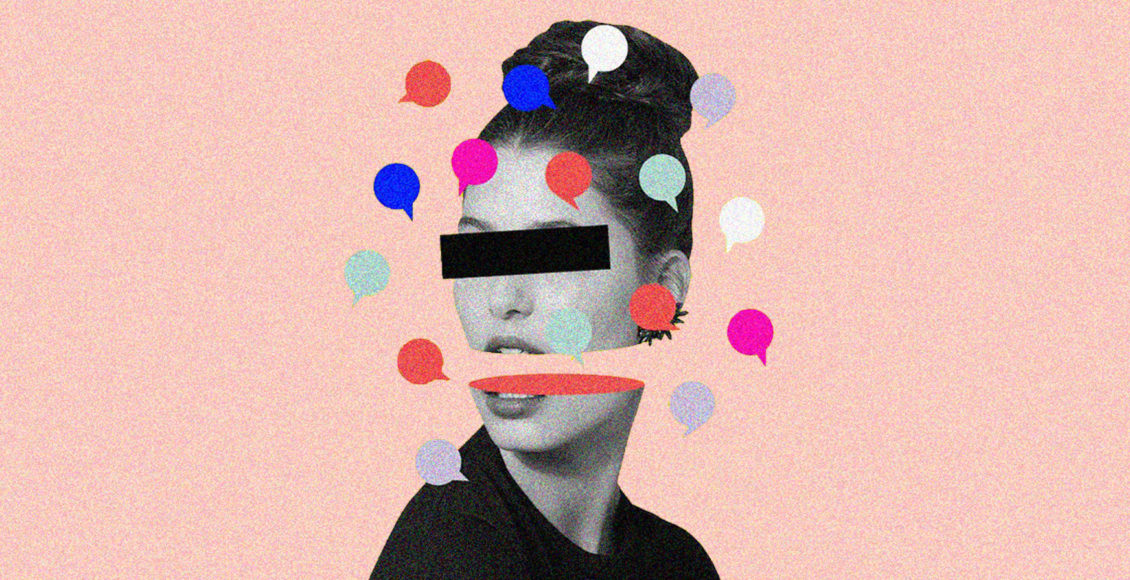 Lebanese TV Channels Exclude Women from Shows and Marginalize Their Issues
By Mariam Saif
While Lebanon is currently experiencing the worst financial collapse in its modern history, women's issues are hardly addressed on Lebanese TV stations.
This creates a false impression that women are not affected by the challenges and risks posed by the collapse, which increases violence against women and exacerbates the suffering of the most vulnerable among them.
The media's failure to give proper attention to these issues or to address them properly only worsens the problem and puts women in greater danger.
During the first three months of this year, Sharika Wa Laken documented a concerning trend in the treatment of women by Lebanese stations.
The analysis revealed that women's issues are often overlooked in the news, and women are frequently excluded from serious discussions, resulting in a significant drop in their participation.
Through specific programs funded by external entities, some TV stations occasionally address feminist issues in a contrived manner. However, the broader scene shows the continuation of their exclusionary approach to women.
"Women are not taken seriously on issues that traditionally fall within the purview of men, such as politics, economics, and others," Mira Abdullah, director of communications at the Women in News program at the World Association of Newspapers (WAN-IFRA), told Sharika Wa Laken.
Notably, women who are excluded from serious discussions in areas such as politics, economics, etc. become the focus of the most prominent programs classified as "social".
Unfortunately, these programs do not tackle women's issues as such. They often get personalized.
The interviewer treats women guests as if their suffering is an individual affair separate from a general context that incites marginalization and violence against women.
An example of this is when the problem of violence is reduced to nothing more than scandalous rumors, without taking into account the actual situation of women in society or the power imbalances that result in violence against them.
During these shows, the interlocutors are keen to keep the discussion at the individual level, so as not to "harm" society's patriarchal system and structure.
This is how officials–legislators, judges, law enforcement agencies, and even abusers–are absolved of their responsibility for the cycle of violence.
The discussion remains superficial, avoiding digging into the causes of the problem. Rather, it turns into a misogynistic debate in which guests compete to abuse women.
Excluding women from interviews on Lebanese TV stations
Within 3 months of observation, new programs emerged claiming to embrace women's issues.
LBC showed that it does not really care about women's issues or opinions, and does not adopt any feminist issues in its public policies.
For example, "50/50" presented by journalist Sami Kulaib, was criticized at the launch for choosing a man to present it while talking "about and for women." It is as if women cannot talk about themselves and their issues.
Having a male hosting a show aimed at women can be problematic. It implies that a man is more invested in women's issues than women presenters who adopt a more misogynist approach. Even if the male host is knowledgeable about women's causes, the production team should have prioritized selecting a woman presenter for the program.
The morning talk show "Nharkon Sa'id" had 194 male guests and only 26 female guests, so only about 12% of the airtime was given to women to discuss politics and community issues.
The program "20/30" hosted 35 men and only 6 women, without addressing any feminist issues, suggesting that the program's vision for Lebanon 2030 does not consider the role of women.
Similarly, "Sawt El Nas", which claims to represent the voice of the people, only had 4 women guests out of 54, or less than 8% of women's representation.
On MTV's "Sar Al-Waqt" (It's About Time), the number of male guests greatly outweighs the number of women guests. In fact, there were over 70 men compared to only about 7 women, which means that women's participation rate is less than 10%.
This disparity highlights the lack of women in decision-making positions, since many of the guests are decision-makers and representatives from various professional fields.
For instance, during an episode discussing the "Shamaluna" (Our North) coalition and the upcoming Lebanese elections, only men candidates were present, while the women candidates were absent.
An episode discussing education issues highlighted the lack of gender diversity among panel guests. All the guests were men, even though women make up a significant portion of workers in the educational sector.
On Al-Manar TV's morning talk show "Ma'a Al-Hadath" (Keeping up with Events), only 4 out of 138 guests were women.
This concerning trend in traditional media is preventing women from having a voice in public affairs. It deliberately excludes them and hinders their ability to participate in important debates and dialogues, no matter how well-versed they are.
A glimmer of hope in talk shows is presented by colleague Sobhia Najjar through her program "Maslaha Amma" (Public Interest), which is the idea and production of the United Nations Development Program.
Over the course of 3 episodes, Najjar seamlessly interviewed six women. They discussed different topics that interest citizens, showing the competencies of women that are usually obscured in talk shows.
During her interview on "Sharika Wa Laken", Mira Abdullah emphasized the importance of giving space to women. She explained that when women's voices are not represented, it can have dangerous effects on the public, particularly women themselves. They may feel discouraged from being active in public affairs and lose motivation.
Taking elections as an example, Abdullah said: "When more space is given to men candidates than women candidates, it is expected for men to gain more public support. Since women didn't have the opportunity to make their voices and electoral programs heard or to convince the public of the importance of their candidacy and presence in decision-making positions."
She also referred to a study conducted by "Annissa'a Fi Al Akhbar" (Women in News), which showed that one in 5 voices in the media of the region is for women.
The study included women as news sources, writers, or even the subject of news or photos. This confirms that women are underrepresented.
"Social programs" flog women
The most watched social programs are broadcasted on "Al-Jadeed" and "LBC". Unfortunately, they deal catastrophically and problematically with women's issues. Whereas crimes against women are often trivialized and presented as debatable topics.
The presenter of "Fawq al 18" (Over 18), Rabea'a al-Zayyat, ignores the patriarchal structure of the existing system and the bias of laws and customs in favor of men. She also takes men's sides by raising issues of violence against women. She tries to show that for each battered woman, there is a battered man as if it were the same!
So does the host of LBC's "Ahmar Bel Khat Al Arid" (Red in Bold), Malek Maktabi. In addition to issues of violence, the Lebanese presenter touches on economic issues.
To him, the man becomes "a victim of the 'demanding Lebanese woman', which pushes him to prefer foreign women over her."
Maktabi is unaware of the impact of the economic crisis on women, and the extent of exploitation to which they have been subjected. He also overlooks the dismissal of women from work, the wage gap, and their suffering in religious courts.
These approaches lead to questioning the intentions of program presenters as a result of the low level of discussion.
According to Mira, Lebanese media channels tend to sensationalize topics related to gender minorities to garner high viewership, or due to their lack of awareness of women's issues and rights.
She described what is being presented as a "recycling of what is happening in society, blaming the victim/survivor for crimes of violence against women."
"Restricting women's representation in the media to social, family, and fashion issues is also the result of a lack of awareness of the interests and needs of women in society," she said.
She reminded that: "Women's interests are different, some of them don't care about fashion, and many prefer economics and politics, but are marginalized by traditional media. This marginalization is detrimental to media institutions too because they lose a significant portion of the audience."
Women in the news are victims, not issues
News bulletins reflect the reality of society, and through them, women's news is almost invisibilized.
Unlike many cases, reports rarely highlight a feminist issue without being linked to an event or crime.
In the bulletins of "Al-Jadeed", for example, women's issues are almost forgotten, unless there is a repulsive, provocative, and horrific murder of a woman, such as the crime of Ansar, where 4 women, the mother, and her three daughters, were killed.
Other crimes are forgotten, such as the murder of Dr. Lilian Allaw and others. Consequently, investigations and pressure for justice for women are not kept up, if NGOs do not push for it.
This negatively affects the course of justice. Criminals are usually tolerated in cases that do not receive media attention. Major events, such as the outbreak of war in Ukraine or internal problems, further marginalize local women's issues.
MTV marginalizes women's news and issues as well. Some cases are even treated with bias against victims/survivors.
This was the case during a report on a woman trafficking network in Tripoli. The report did not note the conditions of marginalized women. Instead, it criminalized victims of human trafficking and demanded that they be punished instead of holding accountable those who exploit them, such as networks and clients, in a discourse that increases the blame, reproach, and ostracism of victims/survivors.
Like MTV, LBC mishandled some issues, although it covered several women's news.
The most prominent example of this is the station's report of the marriage of a minor without the consent of her parents. The report began by considering wearing a white dress "a dream of girls from a young age", which contradicts the supposed goal of the report, which should be to refuse to marry off the children!
Therefore, the coverage of news bulletins highlights the importance of organizing feminist movements and campaigns to impose these issues on the agenda of TV stations.
Mira Abdallah said: "The problem lies in the lack of consideration of women's issues, rights, and representation in public affairs as a priority in economic and other crises. For this fundamental reason, we believe that women's representation in the media is limited to a real-time event that prioritizes the issue."
"This is a big mistake. Women's issues cannot be isolated from other issues. It cannot be said that women's rights are not a priority. All rights are a priority, especially gender-related ones. This is mainly because socially marginalized women are the most affected by political and economic crises and wars."
The Overwhelming patriarchal discourse for fear of destabilizing the system
On April 4, Maharat Foundation published the results of an observation it conducted in March.
The Foundation's observation confirms the continued increase of patriarchal discourse in most TV stations and the marginalization of women. Women received 11% of media coverage compared to 89% for men.
The report recorded a slight improvement in women's presence since it reached 7% in February.
But it noted that their presence in the news bulletins is still very low, just as in February, at only 5 percent.
"Discrimination against women, although mostly unintentional, is sometimes deliberate. Because there are people who want to protect a certain system. When women break their glass ceiling, this system is shaken."
The marginalization of women in the media shows how obstacles are placed in the way of their progress, and how their achievements and presence in many advanced positions are obscured, leading to their exclusion from decision-making positions.
Hence, these facts and figures call on the media and media professionals to reconsider their media performance on issues related to women.