Intisar Al-Hammadi .. A Model who Dared to Dream and Ended up Behind bars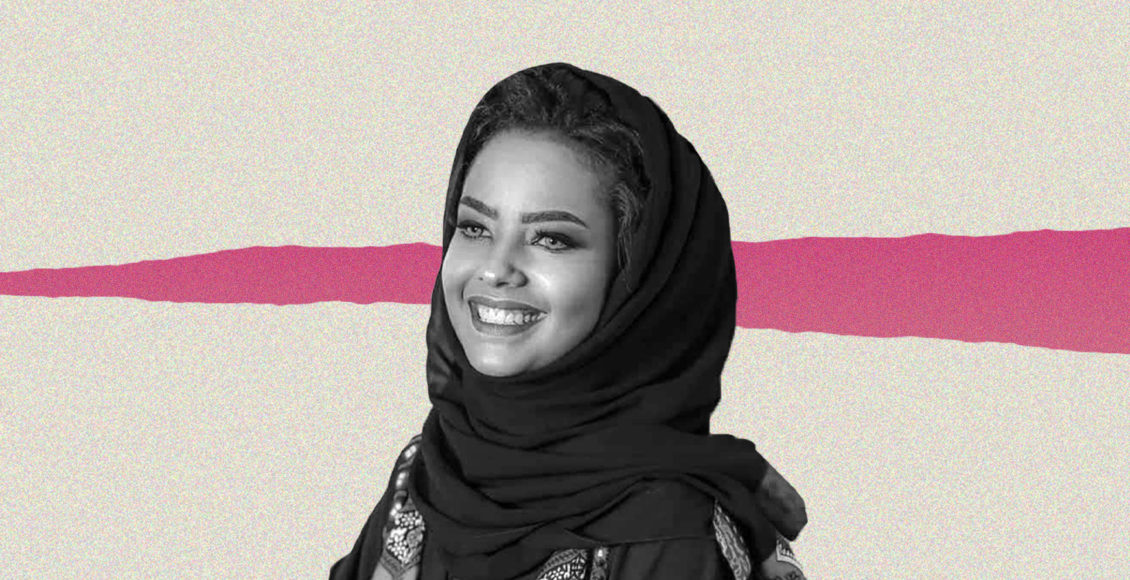 Intisar Al-Hammadi, a young woman of a Yemeni father from Taiz Governorate, and an Ethiopian mother, lives in Sana'a with her parents and brother.
Since childhood, she dreamed of becoming an international supermodels. At the age of six, she told her father of her desire to become a model or a flight attendant.
She was interested in watching fashion shows on TV, and with the passage of days her hobby and talents blossomed in every season of the year, and pushed her strongly to achieve her dream.
But that dream soon leaked out of the frameworks of the real life you live.
Soon, she lost her dream by being arrested while passing through one of the checkpoints in Sana'a, which is controlled by the "Houthi group".
How did you try to overcome the barrier of customs and traditions?
Does the dream have iron doors, guards, an investigation and threats? We have become guilty of our dreams, our livelihood, our land, and our bodies. They spoke one day of a new Yemen, so where's the new? Arresting women or prolonging the war for a long time?!
Twenty-year-old Intisar wonders: "What happened after I lost my freedom because of my dream? Has the dream become a crime?
And after they decided to deprive her of 5 years of her life, to spend it away from her family, her dream and her education, how will she face the outside world in the future? Will the dream remain fresh? Or will it turn stale?
Intisar faced many obstacles and continuous objections from her family, especially her father's relatives.
The profession of a "model" is not acceptable in the conservative Yemeni culture. But her mother's encouragement kept pushing her forward.
So she started in the field of make-up shows, becoming the first Yemeni woman to work as a professional make-up and beauty expert, appearing publicly from the center of the capital, Sana'a, in the middle of the difficult circumstances the country is going through.
Then, as the days went by, she entered the field of fashion shows, until she got to acting in TV series.
She participated as an actress in 2 of the most important Yemeni Ramadan TV series: "Sad Al-Gharib" and "Ghorbat Al-Ban".
She worked as a model for only two years, before the extremist "Houthi group" arrested her in 2021. At that time, she was the only breadwinner for her family in light of the war conditions in Yemen.
In an interview with "Sharika Walaken," lawyer and human rights activist Samah Subai'i said, "Intisar had a dream and aspirations. She loved working in modeling, and this matter does not constitute an attack on anyone, and she did not deviate from Islamic values or customs and traditions. It is a profession like any other profession."
Regarding the situation of Intisar's family, Samah explained that she "communicates with them and their living situation is very difficult. Her mother is the current breadwinner for the family, and she is an elderly woman. Also, Intisar's entry into prison created a big gap, as she was helping to support her family, but now she is facing a trial, and she needs follow-up and transportation expenses."
The date and reasons for the arrest
The Houthis arrested Intisar in February 2021 at a checkpoint in the "Shamlan" area of Sana'a.
A judicial source affiliated with the Houthis accused her of committing a "scandalous act that violates Islamic law."
She was interrogated while blindfolded, and subjected to physical and verbal abuse, and racial slurs.
She was also forced to "confess" to several crimes. She attempted suicide in prison, due to ill-treatment and her poor health.
In a special statement to "Sharika Walaken", the lawyer in charge of Intisar's case, Mr. Khaled Al-Kamal, said: "Several felonies were attributed to Intisar, which are 3 counts (adultery, prostitution and debauchery, and cannabis consumption). And if we see the case from a legal perspective, there is no clear evidence, while the seizure reports were free of hashish, neither with her nor with her companions, who were accompanying her during her travels, and they were also arrested.
As for the main reason they attributed these charges to Intisar, it is her work as a model.
The other and most important reason is the statement she made, during her interview with members of the Shura Council, the House of Representatives, and some female journalists, human rights defenders, and lawyers inside the prison, that the existing authority in Sana'a tried to use her to attract some political opponents, which caused her a big problem.
On November 8, 2021, the City Courthouse of Sana'a,, issued a 5-year prison sentence against Intisar after convicting her and 3 women, who were sentenced to prison, in a flagrant violation of their rights.
The court also decided to convict her colleagues, Yusra Ahmed al-Nashiri, Mahalia Abd al-Wahhab al-Bo'dani, and Ruqaya Ahmed al-Sawadi, on various alleged charges.
Yusra was sentenced to 5 years in prison, Mahalia to 3 years, and a one-year suspended sentence for Ruqaya.
Regarding Intisar's condition in detention, lawyer and human rights activist Samah Subai'i explained that "Intisar is suffering in tough conditions as a result of many factors, including the prison environment, and that she and her companions were subjected to inhumane treatment in front of my eyes in court by one of the guards, as she dragged her in a disgraceful manner while she was talking to her mother.  She also faces verbal assaults, suffers from swelling in the thyroid gland and needs treatment, and is in a bad psychological and nervous condition, and that is the reason for her infection with this disease."
Yemeni law and women's rights
For his part, lawyer Abd al-Rahman Barman indicated that "Intisar is a detainee in the central prison in the women's prison in Sana'a, and her condition is bad, according to the information we receive, and she is subjected to harassment inside the prison, and solitary confinement from time to time."
He added, "I believe that Intisar is not the only one facing kidnapping and imprisonment, she's just the case that has reached the world. Her story received a great deal of solidarity from society, activists, and on social media and organizations. While many women have recently been sentenced to death, they have not been heard of. Among them are Asmaa Al-Omeisy, and two employees of Political Security."
Abdul Rahman emphasized that "There is nothing in Yemeni law that criminalizes women's work, especially in war conditions and the interruption of salaries. On the contrary, these laws give women the right to work, to learn and in all fields. So, these practices are not stemming from Yemeni law, e.g It grew from the customs and traditions of the patriarchal conservative society and from family customs."
While Samah said, "The freedom of women in Yemen is not talked about by law, but it generally talks about things like education and political participation. Therefore, these laws need a lot of effort and work."
She emphasized that "there are discriminatory texts against women, such as the Personal Status Law, which needs to be worked on. There are crimes committed against women, and there is no legislative provision for them, such as domestic violence, whose rate has increased dramatically with the war and has become a widespread phenomenon."
She pointed out that women's rights are not protected in Yemen, and the situation worsened with the outbreak of war, and these rights will not be restored unless there is fair legislation for women and work to implement them, such as their right to compulsory education and freedom of work.
Punishment for those who support the case
Intisar's lawyer, Khaled Al-Kamal, faces many harassments simply because he is her lawyer.
He said, "3 months ago, I went to the central prison to submit a request for my client, Intisar, so the prison director, Muhammad al-Makhadi, asked me for a lawyer's card, so I showed it to him to clarify my status according to the law. However, I was shocked that he looked at me with contempt and blamed me for being Intissar's lawyer, then he confiscated my card and threatened to prevent me from leaving and imprison me."
He added: "I was also suspended from my work in the health insurance company in which I work, because I am Intissar's lawyer, and I was threatened with a full file in the security and intelligence services. In addition to the repeated and continuous threats, but, I still continue to defend Intisar until this moment, as this is my work and my duty towards my client."