After Egypt and Lebanon, UAE Punishes a Young Woman Who Refused to Normalize Rape Culture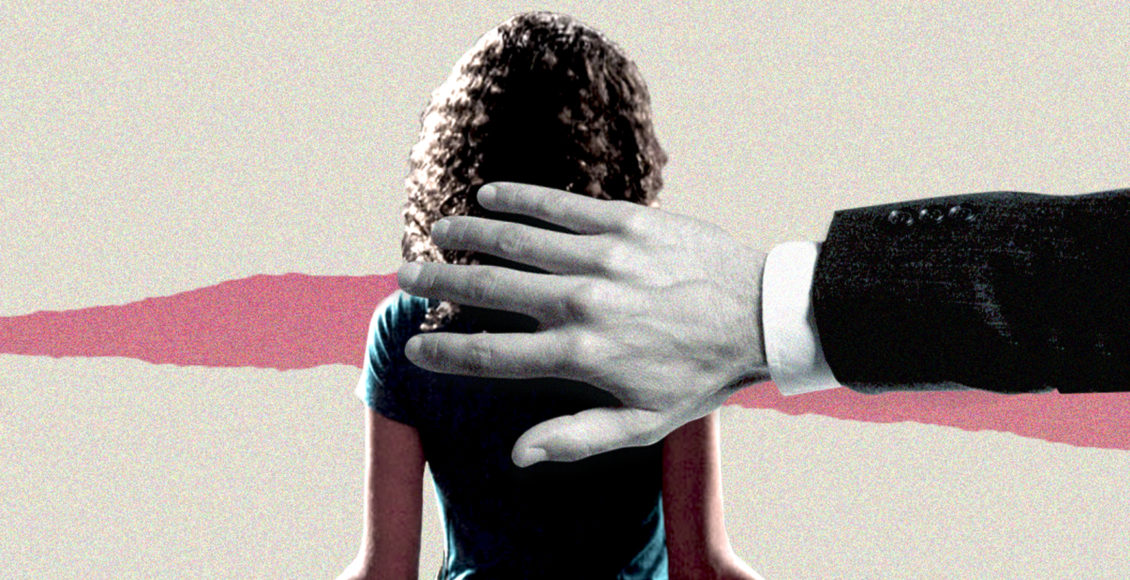 A UAE court on Friday (June 23rd) sentenced a young woman named "Muzhela" to prison, fine, and deportation for confronting Kuwaiti writer convicted of rape Yasser al-Bahri at the Abu Dhabi Book Fair.
Yasser al-Bahri has previously been convicted in a case of sexually assaulting a minor in the United States. He was also imprisoned for 15 years in connection with the case.
After normalization with the occupation army, UAE normalizes rape culture
After Muzhela's confrontation with the attacker, Yasser al-Bahri, and describing him as a "rapist", the latter filed a lawsuit against her for violating privacy before the UAE Public Prosecution.
The UAE authorities sentenced her to "6 months in prison and a fine of 50,000 dirhams. under the pretext of violating privacy."
The UAE court did not stop at that, but also punished her with "deportation from the country following the execution of the sentence," in clear violation of residency and protection of persons agreements.
The accusation of violating the privacy of the rapist came as an affirmation of male normalization with rapists in the UAE. As if convicting men of rape interferes with privacy. As if calling them rapists based on official convictions, is an assault on that alleged "privacy". At the same time, these rapists are celebrated, and the laws and judicial authorities provide them with full protection, without any regard for the right of women and girls to protection.
This patriarchal normalization has also continued on social media platforms. Muzhela was attacked by males, while Yasser al-Bahri took advantage of the prevalence of rape culture to gather more support around him.
On the other hand, activists on Twitter launched the hashtag "#كلنا_مذهلة", "#We're_all_Muzhela", through which they expressed their solidarity with her and their rejection of the UAE's policy of intimidation and threatening.
What happened at the book fair?
She came to the book fair with a fervent feminist consciousness. She confronted Yasser Al-Bahri with an insightful question: "What achievement will you offer as a rapist?", in a live broadcast on the TikTok app.
Yasser al-Bahri's benefit is to normalize the rape culture, give more justification for parental violence and undermine voices against sexual assault.
Muzhela approached Yasser al-Bahri as he signed hundreds of copies of his books that he used well to polish his image. Then she asked him what achievement he would make while convicted of rape.
The question, just like the action, was shocking. Yasser al-Bahri used his years of imprisonment to gain unparalleled support from Muslim communities.
Yasser al-Bahri portrayed himself as a victim of targeting Muslims and fighting Islam and played the religion "card" well during his imprisonment. He wrote books about his alleged targeting based on his religious beliefs and his contribution to many people's conversion to Islam.
The image of a Muslim man targeted by women because of his faith was almost the most prominent title to justify rape in the new millennium. Yasser al-Bahri and other influential Muslim men used gender power bias and mobilized religious sentiments to protect themselves from accountability.
Muzhela made a brave and loud entry, even though she was in imminent danger, which is Yasser Al-Bahri's influence. He was in the midst of large crowds that celebrated his "achievements". The crowds advocated for him, even before he was released from prison. But Muzhela challenged this authority, asking an embarrassing question for the entire patriarchy, not just Yasser al-Bahri. How will someone who justifies attack and rape benefit these communities? And what will young people learn from his books?
The answer was clear. Yasser al-Bahri's benefit is to normalize the culture of rape, give more justification to parental violence and undermine voices against sexual assault.
The UAE is not the only country
Punishing Muzhela for confronting Yasser al-Bahri and standing up against portraying him as a victim, not an aggressor, is something that has been repeatedly and frighteningly practiced in the Arabic-speaking region within a short period.
Salma al-Tarzi, Rasha Azb, and A'eda al-Kashef were prosecuted in Egypt, and Hayat Mirshad was summoned for interrogation in Lebanon, for supporting sexual assault victims/survivors. Today, the UAE is adopting the same approach in using the trilogy of imprisonment, fines, and forcible deportations against Muzhela.
To silence the feminist voice and solidarity, the charge of "defamation" was ready to be leveled against women activists in both Egypt and Lebanon. In the UAE, the charge is the invasion of privacy. These charges make us ask about laws and legislations that empower men accused of sexual assault to later use them against women who expose the crimes they have committed.
These repressive methods of silencing the voices of female activists who stand against parental violence are in fact a condemnation of political regimes in the first place. These regulations, laws, and legislations allow the targeting of women seeking a world free of sexual violence. On the other hand, women who reject it are criminalized and are convicted legally and socially.
It is also evidence of the sense of threat felt by patriarchal systems due to the recent ability of feminist spaces to break the silence on sexual assault, not to mention, its being a threat message to victims/survivors. This message forces them to remain silent and live with pain and abuse, while perpetrators reap awards, social recognition, privileges, and thousands of encouraging voices.
This threat stems from a feminist revolution that has taken place in recent years around the dismantling of sexual assault cases. It is based on exposing the aggressors and achieving alternative justice for survivors/victims, without the need for formal courts that often triumph for the perpetrators. Due to the absence of social justice and accountability mechanisms, we as women and feminists had to forge an alternative path. We do this for the justice we deserve, whilst being surrounded by violence from all sides.
Killers of patriarchal joy
These mechanisms are being swooped down by patriarchal political authority and are gradually becoming a tool of legal and societal condemnation against survivors/victims and activists.
They cry out that women seek to destroy the reputation of men accused of rape, while at the same time, victims/survivors are stigmatized, and are losing their social and professional lives.
As we dismantle formal misogynistic justice mechanisms, the finger is pointed at us, not at their rightful place, that is, at those accused of sexual violence. Our tools for enforcing alternative justice are threatened by patriarchy. This is the system that makes us criminals, while they are considered heroes. We are the destabilizers of a system that has thrived to the detriment of our bodies and human dignity for centuries, and they are the victims.
Men emerge from formal cases of sexual violence wrapped in the garb of piety and vulnerability. Then our societies rise up to save them from the clutches of feminism. They return to their social and work lives, while we remain threatened with imprisonment and eternal stigma. These same perpetrators lament, on the walls of patriarchy. They shout that women seek to destroy the reputation of men accused of rape. At the same time, victims/survivors are stigmatized, losing their social and professional lives. And we as feminists are labeled as problem-makers, Killers of patriarchal joy.
From prison to boasting: where is patriarchy heading next?
Boasting that he could send Muzhela to prison, Yasser al-Bahri recorded a clip thanking the UAE authorities for supporting and protecting him, while destroying a young woman's future, whose only fault is that she bravely challenged him. She stood alone in the face of polishing his image, justification of rape, and sexual assault.
Today, Muzhela faces an entire system that insists on protecting the aggressors, polishing their image through state institutions, and using religion as a shield to protect them. She is punished for speaking out with the voice of millions of women who watch the aggressors write books, present TV shows, and sing songs.
We stand in solidarity with Muzhela, and all the women who have been arrested and prosecuted for showing feminist support to victims/survivors, and with stopping the culture of rape.